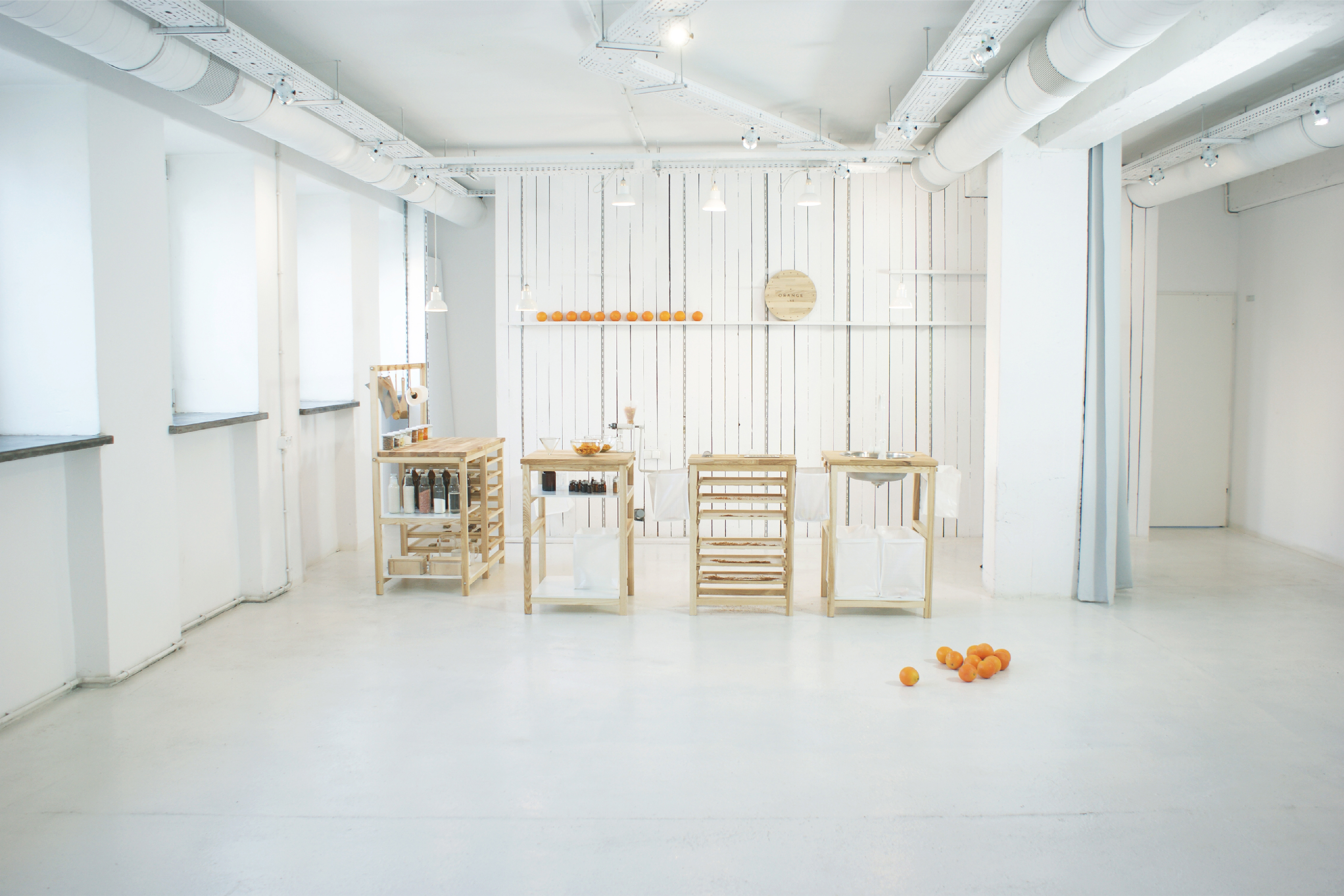 OrangeLAB is a workshop that explores the idea of recycling orange peels sourced from restaurants and cafes in Warsaw. The project investigates the possibilities of transforming bio waste into a fully-fledged product, simultaneously incorporating the rules of sustainable design.
Essential oil and dried orange peel are the base for creating natural cosmetics like: bath bombs, body scrubs and soaps in four fragrance lines: himalayan pini, herbal exotic, 
palm orange and winter fluff.